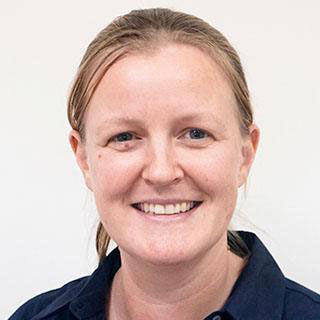 Cathy Tuckey
Physio Inq Licensee & Senior Physiotherapist
After qualifying as a physio from NZ in 2005, Cathy decided to seek fairer weather and moved to Brisbane to start her career.

In 2015 Cathy relocated to Perth, and after deciding to stay, she has taken ownership of Manning Physio in June 2018. She is excited about becoming part of the local community of Manning and bringing her unique style of physiotherapy to the area.

Cathy has post-graduate qualifications in Western Acupuncture and Dry Needling and is currently working her way through a Masters by Research degree at The University of Notre Dame in Fremantle. She treats all types of injuries and loves working with her patients to help them return from acutely injured/in pain, back to sport, work or their favourite leisure activities. She has had many years' experience running both mat and studio Pilates classes and believes that exercise should benefit both physical and mental health.

Cathy's areas of interest include Sacro-Iliac Joint (SIJ)/pelvic girdle pain, hip pain (including bursitis), back and neck pain, headaches, shoulder injuries, Temporomandibular Joint (TMJ) dysfunction and plantar fasciitis. Cathy also works with people with auto-immune arthritic conditions to help with pain management and advice on exercising with chronic conditions.

Cathy's favourite leisure activities include walking her dog (a standard poodle named Brian), gardening and anything creative (renovations, painting, sewing, cooking….). She has also represented New Zealand, Queensland and now WA in the sport of long-distance rifle shooting.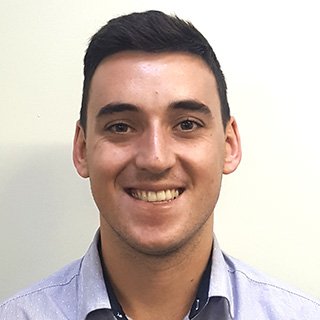 Matthew Barnes
Physiotherapist
Matt joined the team here in Manning in 2020 after graduating from Curtin University. He has a strong sporting background following growing up in Albany playing cricket and soccer. He now plays footy for a local team in South Perth.

Matt treats all areas of the body, with a special interest in Sports Injuries and Surgical Prehab/Rehabilitation. Alongside his Physiotherapy degree he has completed training in Dry Needling and exercise prescription using the Kinetic Link Training methods, and is an endorsed provider of the Australian Netball knee program. He loves to learn and apply new techniques to his treatment repertoire, in order to achieve optimal outcomes for his patients regardless of their injury.

Outside of work, Matt enjoys watching and playing sports, along with other competitive pursuits such as battling for supremacy playing board games with his friends.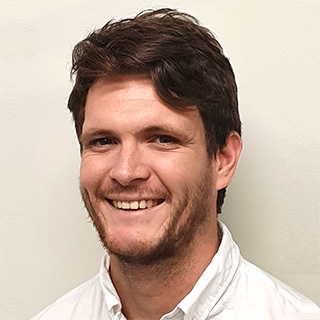 Steven White
Physiotherapist
After completing a Bachelor of Science at UWA in 2016, Steven went on to study Physiotherapy at Curtin University. He has now joined the team of Physiotherapists at Physio INQ Manning full-time. Steven values taking a holistic approach to treatment and as a new therapist, is eager to continue to learn and improve his skills by treating clients with a wide variety of conditions and injuries.

Steven's passion for helping others has included overseas volunteer work, including building houses/community buildings and working with a blind football team in Brazil. While he was a uni student he worked as a swim instructor and volunteered over his holidays in the turtle tagging program at Port Hedland.

In his spare time, Steven provides Physiotherapy assistance to his local soccer team and has developed an interest in sports injuries in soccer/football players as a result. He also plays tennis with his club in Floreat and social grade indoor soccer with his friends.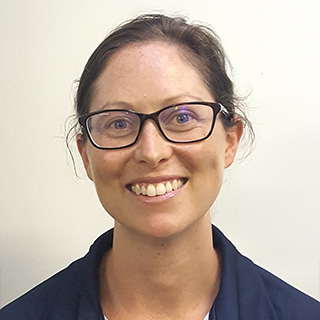 Taryn Anderson
Women's Health Physiotherapist
Taryn joined our team at Physio Inq Manning in January 2020 as a Physiotherapist with a special interest in all things Women's Health. Here's how she describes herself…

"My passion began 7 years ago while pregnant with my first child, fast forward 22 months and 4 kids later (a singleton and triplets). Both vaginal and caesarean section births, less and more complicated pregnancies. My body has seen it all, and as I've studied, learnt more about the female body, returned to exercise my passion for helping other women has only increased. Increased to the point that I am now completing my Masters in Continence and Women's Health at Curtin University.

I can help you from pre-conception, through your pregnancies and the pelvic girdle pain, lower back pain and wrist pain that can accompany it. From the early post-partum days of cracked nipples, mastitis/blocked milk ducts and breast-feeding advice. To pelvic floor rehabilitation, abdominal muscle separation and rehab programs to get you back to what is meaningful to you. From playing with your kids, laughing/sneezing with confidence, returning to social sports, even running that half marathon you dreamed of."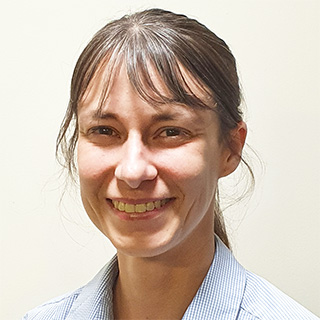 Traci Mitchell
Senior Physiotherapist
Traci is an experienced Physiotherapist who has worked in many areas of Physiotherapy since graduating from Sydney University in 2008. She has worked in hospitals, aged care and private practice Physiotherapy. Mostly recently she worked in regional WA as a musculoskeletal Physiotherapist. Traci has completed training in the GLA:D program of education and exercise rehabilitation for hip and knee osteoarthritis, is an endorsed provider of the Australian netball knee program and holds a Graduate Certificate in Rehabilitation from James Cook University. She uses many different treatment modalities including manual therapy, McKenzie mechanical diagnosis and treatment for the spine and extremities and exercise-based therapies.

Outside of her role as a Physiotherapist, Traci is married with three young children. She loves to run and exercise using upcycled household items as exercise equipment.

Areas of Interest: Acute Injuries, Chronic conditions, Post-Surgical Rehabilitation.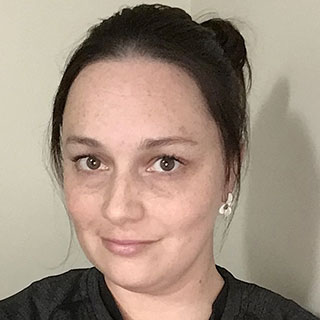 Melanie Blackmore
Remedial Massage Therapist
Melanie is an experienced Massage Therapist with over 6 years in the industry. She likes to take a holistic approach to massage to achieve longer lasting outcomes. She uses a mix of sports, deep tissue and remedial techniques and has a special interest in neck mobility and pain relief.

Melanie loves to spend her time outside of work with her family and 2 dogs. Given the chance she would live on a large block of land and provide a home for 50+ rescue dogs!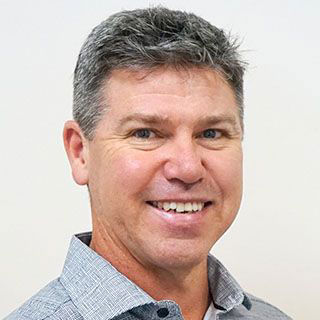 David McMullen
Senior Physiotherapist
David is currently on long service leave.

Since graduating from Curtin University, David has practiced as a physiotherapist in South Perth Hospital and private practice settings. As the original founder of Manning Physiotherapy, he has offered professional and reliable physiotherapy services to residents in Manning, South Perth, Como and beyond for the past 20 years. As a local resident, David is a strong supporter of community groups such as sports clubs, schools, and retirement residences.

David's experience spans a range of areas including spinal rehabilitation, shoulder, hip and knee rehab after surgery and other acute surgical rehabilitation. He also treats sports injuries, headaches, shoulder, knee, foot, hand and back pain. David is a dedicated physio with a broad range of treatment skills, who enjoys establishing long-term working relationships with his patients.

Following the change of business ownership, David is taking more time to spend with his family and pursue his hobbies such as kite surfing, 4WD, and camping.